Filipino-American Association Of St. Tammany
About FAAST....
We are the concerned Filipino-American Community of St. Tammany Parish (includes all of Northshore), Louisiana, imploring the aid of the Divine Providence to establish an association that shall embody our ideals and heritage, promote unity, mutual assistance, welfare and well-being, develop enduring and genuine bonds of brotherhood/sisterhood among ourselves, maintain and practice the beautiful Filipino customs and traditions and pursue activities towards enhancement and common good of the Association and the community.
We are registered as a non-profit organization by the State of Louisiana since 1987.
Our Mailing Address
Since we don't have a civic center at this moment, we will receive your mail from this small slot:


FAAST
P.O. Box 4167
Slidell, LA 70458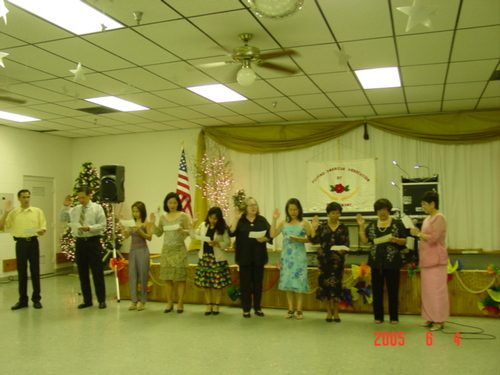 2017-2019 FAAST Board of Directors
President: Rey Maghanoy

Vice President: Dianne Wahler

Secretary: Joan Singeltary

Treasurer: Mercy Callahan

Auditor: Annabelle Malate

PRO: 1) Gino DiGiovanni 2) Brian Daly

Sgt-At-Arms: 1) Mae Corazon Miller 2) Eden Millet

---

---
How one becomes a member...
Make sure you have your heart in it.
Pay the annual dues and come to our picnics, parties, and functions.......etc.

Family: 30.00
Single: 10.00
Student: 5.00

Membership is from the year you paid until April 15 of the following year. Renewals at the beginnng of the year.
Just approach any of the Board Members. OR, mail us the check.
WE are also famous for our Camellia Dance Troupe that has performed in famous venues like, the GOP Convention in the Superdome, New Olrleans Jazz & Heritage Festival, the Audubon Zoo, French Quarters, a lot of festivals and celebration from Cut Off, LA to Gulfport, MS and Eunice. LA up north.



To see newer version of FAAST page...click below.